I love being a stay-at-home mom and feel so blessed to do so. I also love taking pictures of all the things we are doing. Instead of doing separate Tot School and Play-Time posts, I decided to combine them since it's all part of learning. Some of our time is geared toward open creative play, and some of our time is geared toward intentional learning activities. All of it is about having fun while learning.
Come over to play at the

Childhood 101

We Play

link up: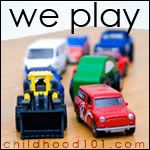 **J is 33 months old*

Favorite pics from an afternoon at the zoo
The first pic you can actually see us in the reflection. I'm so glad I had his backpack with me! (We used our credit card miles to buy that; it's a backpack that goes up to 50 lbs and I just love it.) We have been itching to go to the zoo for a while now. Just had to wait for a week where it actually warmed up. Funny though, it was a ghost town! There were maybe two sets of parents with a kid or two and then a handful of adults I saw the entire time we were there. We had some freezing rain/sleet/snow so it was hard pack and you couldn't have strollers or wagons so it made the place deserted. We spent over an hour going to all the different exhibits and taking our time. It is such a blessing that our zoo is free.
First visit to the dentist - WENT GREAT
We recently changed dentists after our hygienist left. It's a long story, but now she's at a new practice and we switched over and I couldn't be happier! We found this dentist just in time for J to start dental visits. So I got my teeth done on a day they have childcare. YES! My dentist has childcare! It was actually one-on-one time because no one else was there. I was so content as I sat getting my teeth done and could hear J laughing and enjoying play and learn time. Then he had his turn in the chair and I just could not believe how well he did. They counted his teeth, used a tooth brush for his first "cleaning" and then gave a little flouride treatment. You could see how relaxed he was in the pictures! Then the best part, the dentist made him a balloon animal! He even popped the first one which had all of us laughing, then he made another one. J was ecstatic. He can't wait to go back and doesn't understand yet what waiting for 6 months will be like. He asked every day for several days after that to go play at the dentist's office.
Just LOVES Chalk Boards - draws an EGG
This was J's drawing of an egg at the dentist's office. He really loves chalk boards and we may have to invest in one. He loves erasing the whole board and then drawing and then erasing again. This was the first time he drew something that you could recognize as the actual object! So great to see this little steps in learning.
Coloring Page for Wild Animal Baby
In a lot of the things I do with J, my "nature lover" comes out. From the time I was a kid to now, I have always loved anything to do with animals. I "liked" the National Wildlife Federation's site on Facebook and found they have a magazine for kids called Wild Animal Baby. They just made it a TV show too. We don't need the cost of a subscription, but you can find fun things online like this coloring page. Here's the link:
Wild Animal Baby Explorers
.
Running off with the Letters
This was just sheer goofiness that I was lucky enough to get a picture of. We have a floor alphabet mat and J decided it would be fun to run around with a couple of the letters. He was so funny when he put his little face in the middle of the O and was running around with it in his teeth. Just cuteness. (We're doing potty training sessions so you'll see he doesn't have pants on in a lot of our pictures.)
Animal Matching Craft (from Pal Zone)
During our
Pal Zone time
this week (a local play group we attend), we read a book with a variety of animals in the story (for the life of me I can't remember the name!) Then the craft part was to match up the animal pictures and glue them together. We had to go to the dentist so we ended up doing this craft at home. J is getting pretty good using a glue stick and remembering which side to put the glue on. He added in a couple of his animal stickers too.
Letter Tracing Activity, the Letter "L"
I tried a writing/tracing activity a few months ago, but J didn't really get into it so this week I though I'd try again. I found this letter L print out from Carisa's PreSchool corner (Raising Rock Stars) at the
1+1+1equals1
blog. This went really well. J had a lot of fun using his new Dora markers (this was from our prize bag he got to pick for going in the potty). It was hard for him to just trace a line since he's so used to the coloring motion. The more I coached him, the better he got. We'll be working on that as she has several more letters on the blog you can print out. It was a great start!
I found a great activity for color matching at
Confessions of a Homeschooler.
I can't tell you how long ago I printed this out (months) and I finally finished cutting out all the little paint brushes and their jars. I used contact paper to "laminate" them since we don't have a laminating machine and used an old file folder. We had fun with this and J liked to call out the colors as he put them in the jars. He had to work a little sometimes to get them in the jar so there was a little bit of fine motor work going on too. I just like how cute the little jars look with the matching brushes in them.
Playing Harmonica
I love engaging in almost anything musical with J. His dad got a set of harmonicas and it's so fun to play together. He was downstairs with daddy and called me down. "Mommy, play harmonica with me!" So I gladly joined in. I will post more pictures of this on my "Daddy Time Friday" post I hope to put up next Friday 3/11.
Count and Match Pegboard
We got out a few games we hadn't played with in a while and this was one of them. J loves lining up the peg shapes by color. He made a lot of neat designs. Then he knocked them all off the board and started over again. He liked calling out the shape as he put it in the board. The last picture he called his "shape train".
I never get tired of seeing him in his fireman helmet and especially love how he still wears it backwards. He seems to like it that way even when we tell him it's backwards.
Swiper Pancakes
- try not to laugh!
I have to laugh at this one. I was on the Nick Jr website and found a Swiper sandwich idea. Swiper is a character from Dora. They made a PB & J Swiper but I made mine out of pancakes. I also used chocolate syrup for the eyes and mask instead of jelly and blueberries and as you can see it made quite a mess. The fun part is that J liked it! He knew it was Swiper so that was fun. Here's a link if you want to make one:
Swiper Peanut Butter and Jelly.
Backyardigan Bath Sponge Craft
J has been enjoying Backyardigans through the DVDs at the library. We also like their coloring pages on Nick Jr. Something fun I found on that site was bath sponges. I happened to have three of the color sponges I needed and this was easy to make. The link is at
Nick Jr
. You download the traceable characters, trace them onto the sponge and then cut them out. I told J that I was making him a surprise and he couldn't wait to see. After they were all done, he played with them right away getting daddy in the fun. We haven't even taken them into the bath yet. He just loves to play with them around the house.
Scuffy the Tugboat
It was hard to get a good picture, but I captured a couple that show J's new Scuffy toy. I got a Golden Book that had the Scuffy story in it and J really enjoyed it. I was able to find a little toy online and he's played with it nonstop. He sleeps with it too. You can read the background info on my What We're Reading post.



Check out what others are doing at The Play Academy, Nurture Store blog:


That was our week! Thanks for visiting!